Home
Welcome at gernot.kunzweb.net!
Animals of Costa Rica App
Dear Costa Rica fans, nature lovers, biologists and tour guides, after many years of great but hard work and together with the help of many, many people (huge thanks to our programmers so as colleagues who helped identify species/genera so as provided pictures!!!) we can now proudly present the most comprehensive zoological field guide that exists for any country so far. Since today, the Android (Google Play Store) so as the iOS version (Appstore) are available.
Please have a look at our App Website for further details.
Costa Rica 2015
Back from the Costa Rica trip 2015. The biggest and most uncomplicated group I ever had with 22 participants! The number of species observed has still to be evaluated but just by the feeling at the moment it was a little less than last year due to the high amount of rain in La Selva and the high social preferences of the group ;-). Anyway we had a bunch of amazing highlights: Absolute number one for lovers of the small things. One Ricinulei of the genus Cryptocellus found in La Selva. For lovers of the big animals: Puma with puppies in La Selva. Beside those highlights we could encounter Mantas on the way to the Isla de Caño, one Caecilian in La Selva, Dice´s cottontail, Sixeyed Sand spiders so as the Southern black widow in Rincón de la vieja.
Pics of the trip will be uploaded step by step here.
Participants 2015 were: Gregor Andreas Pichler, Alexander Auer, Tanja Certov, Lorenz Wido Gunczy, Monika Elisabeth Menzinger, Lukas Zangl, Carolina Almuth de la Hoz Schilling, Agnes Theresa Felber, Bettina Maria Kundegraber, Irene Gianordoli, Sandra Aurenhammer, Christian Komposch, Roman Borovsky, Daniel Erhard, Lisa Maria Stacherl, Gerhard Paul Aigner, Angelika Christina Waibel, Elisabeth Rogen, Vera Pallua, Johanna Gunczy and Lucía Iglesias Blanco.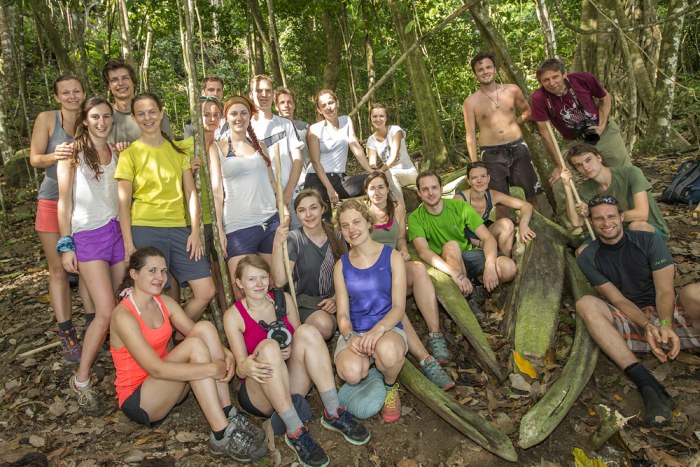 Costa Rica 2014
Back from the Costa Rica trip 2014. So far the most motivated student group I ever had! The motivation was rewarded with many observed highlights: Vertebrate highlights: Humpback whales, Pantropical spotted dolphin, Whitetip Reef Shark, Nurse shark, Spectacled Caiman, American crocodile, Tapiti, Bairds Tapir, Central American Dwarf Squirrel, Lowland Paca, Mexican hairy dwarf porcupine, Central American Woolly Opossum, Gray Four-eyed Opossum, Tayra, Red Brocket Deer, Long-tailed Manakin, Tody Motmot, Double-toothed Kite , White-crested Coquette, White-Necked Puffbird, Least Grebe, Golfodulcean poison frog, Cope's Parrot Snake, Earthsnake, Central American Coral Snake and Yellow tailed dwarf gecko. Arthropod Highlights: unidentified Shorttailed whipscorpion, Slothmoths, Deinopis longipes, Semantura luna copula, Pepsis mimikry of an Asilid fly and many more. Vertebrates in total: 111 species of marine and fresh water fish, 185 bird species, 34 mammals, 35 reptile species and 18 identified amphibian species.
Some pics can be found here.
Participants 2014 were: Claudia Plank, Elisabeht Papenberg, Georg Goger, Katja Schmölz, Manuel Lanzer, Maria Wagner, Matthias Kaltenböck, Veronika Tutzer, Judith Ladurner, Cornelia Veronika Bröckl, Katrin Ellmaier, Christina Reithofer, Stefan Schenk and Nathalie Baumgartner.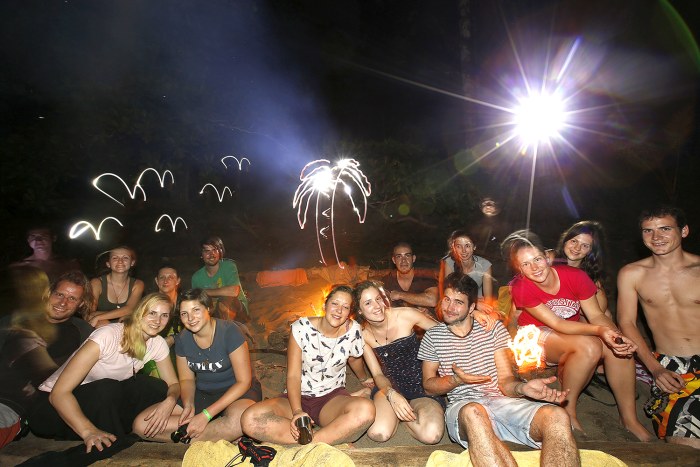 Costa Rica 2013
Back from the Costa Rica trip 2013. Unfortunately one participant got injured but thanks to the help of our doctors Edith and Hans Krehn everything went well. Beside many animal sighting highlights we had to extraordinary encounters: The Costa Rican Coral Snake eating a Ring-necked Coffee Snake and the rarely seen Silky anteater. One participant had the great luck to observe the Puma crossing the airstrip in La Sirena. Vertebrates in total: 68 species of marine and fresh water fish, 109 bird species, 22 mammals, 28 reptile species and at least 12 identified amphibian species.
Some pics can be found here.
Participants 2013: Valentin Steinwender, Anna Neumayer, Wolfgang Jast, Elisabeth Huber, Malien Laurien, Kathraina Anna Gangoly, Katharina Neugebauer, Edith Krehn, Hans Krehn, Brigitte Vogenbeck, Sophia Inama, Anja Nickel, Verena Wesian, Bianca Salzgeber, Gerhard Aigner, Isabella Caroline Turner and Marcus Striednig.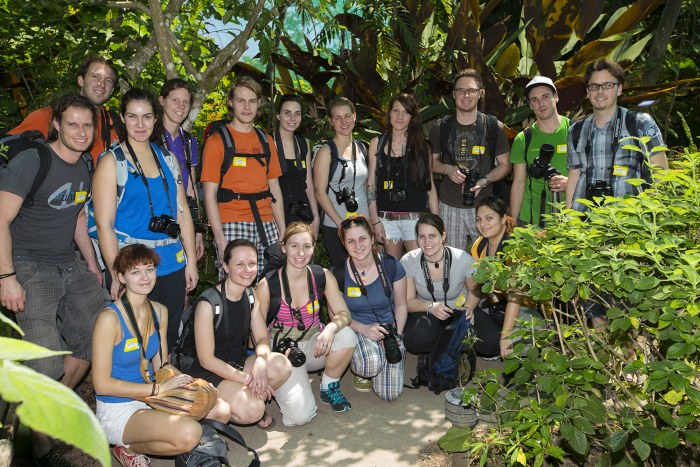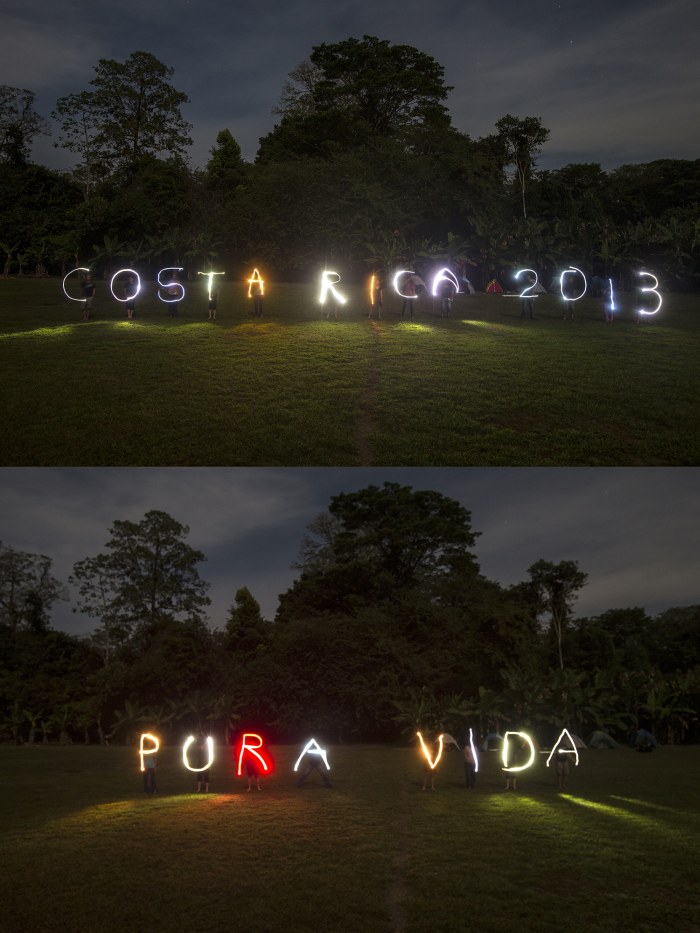 Posters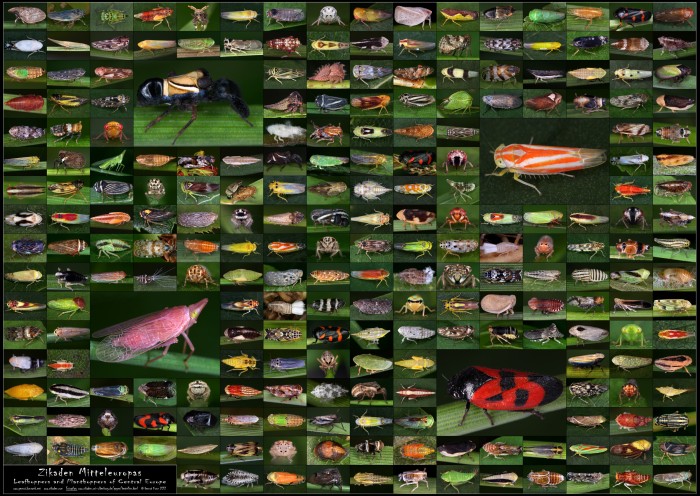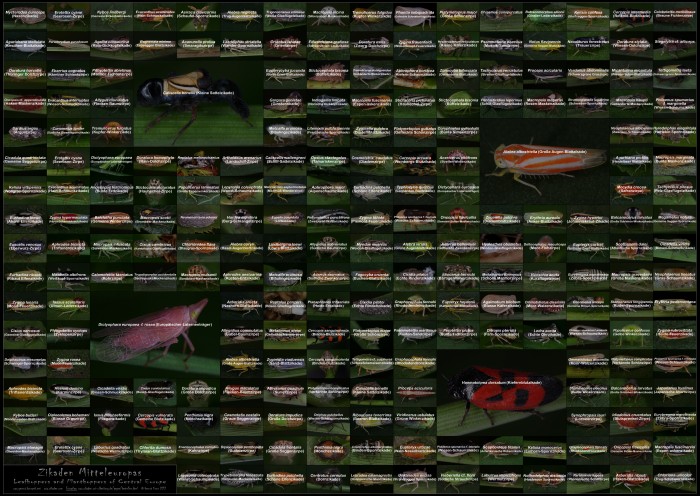 (click on image for high resolution)
Costa Rica 2012
Back from another amazing 4-weeks Costa Rica trip with many specialists on insects and arachnids. Most of them have already been to Costa Rica the last years. It seems like they just can't get enough beeing stung by moskitos, ticks, horse-flies, no-see-ums, not enough of sweating, of getting wet and dirty all the time! Just like it should be!

This years highlights were close encounters with a few Tapirus bairdii (Baird's Tapir, Mittelamerikanischer Tapir), Bradypus variegatus (Three-toed Sloth, Dreifingerfaultier), Eira barbara (Tayra, Tolomuco), Dasypus novencimctus (nine-banded Armadillo, Neunbindengürteltier), Tamadua mexicana (Northern Tamadua, Kleiner Ameisenbär), Ara ambigua (Great Green Macaws, Soldatenara), Sarcoramphus papa (King Vulture, Königsgeier), Pharomachrus mocinno (Quetzal), Calocitta formosa (White throated Magpie-Jay, Langschwanzhäher), Cyanerpes cyaneus (Red-legged Honeycreeper, Türkisnachvogel), Basiliscus plumifrons (Stirnlappenbasilisk), Diploglossus monotropis (Schleiche), Micrurus nigrocinctus (Korallenschlange), Sibon nebulatus (Caracolera comun), Hyla rufitela (Scarlet-webbed Tree Frog) and many never seen spectacular arachnids and insects!
This years participants were (in alphabetical order): Ali Komposch, Brigitte Komposch, Brunhilde Kunz, Christian Komposch, Dagmar Schwischay, Erwin Holzer, Eva Líznarová, Gerhard Weber, Helmuth Schwischay, Jaqueline Jereney, Johannes Gepp, Katharina Gesslbauer, Katharina Weber, Lenka Setenska, Leo Kuzmits, Luisa Fernanda Trivino Cely, Melitta Fuchs, Richard Kunz, Stephanie Kordon, Susanne Dolezal and Wolfgang Windisch.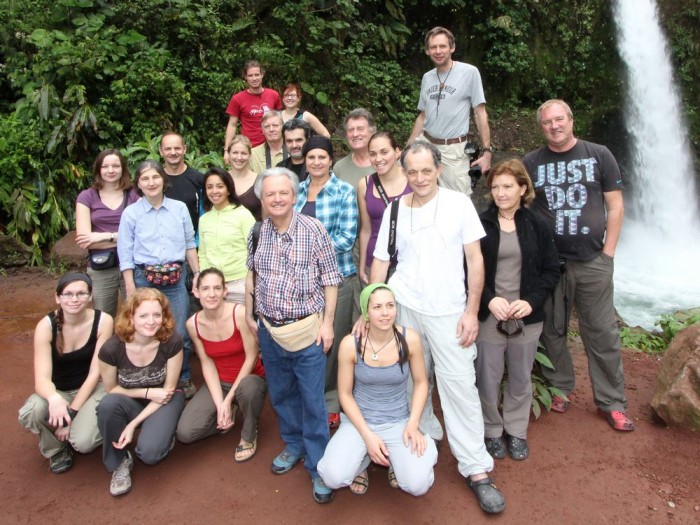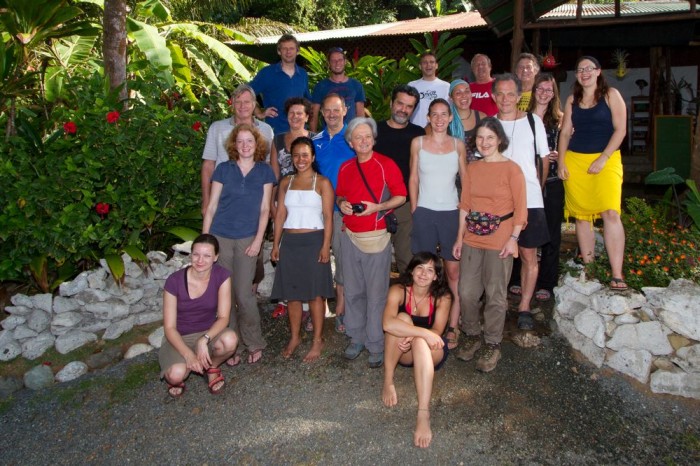 Some pictures can be found here: Gallery Costa Rica 2012
Photo Atlas Plant- and Leafhopper of Germany
Thanks to my colleagues and friends Herbert Nickel, Rolf Niedringhaus und Eckart Fründ, we finished the Photoatlas of Plant- and Leafhopper of Germany with over 1500 colourpictures (in press 11.03.2011).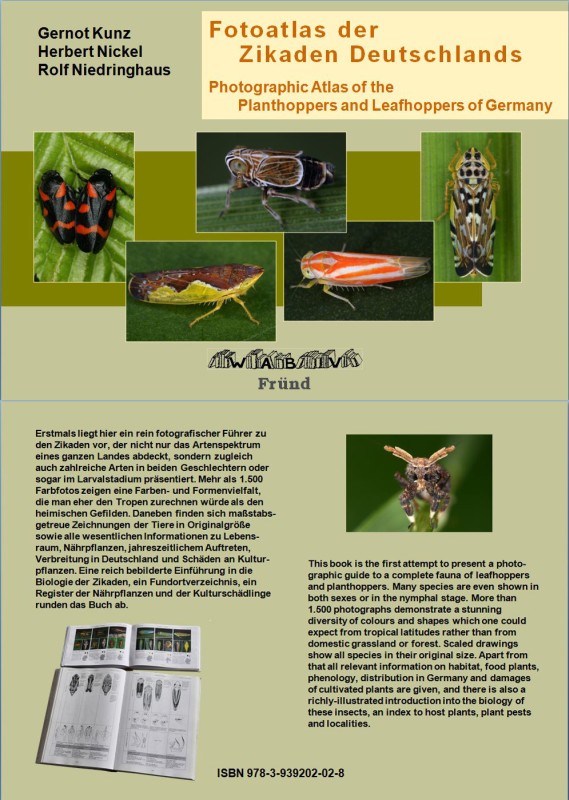 Costa Rica 2011
Back from my second three weeks lasting, guided tour to Costa Rica. Highlights 2011 where: Humpback wale, Baby Olive Riddley Turtles, Tapir, swimming Tamandua Quetzal and Uropygi. Participants (from left to right): Maria Wagner, Christine Börger, Patricia Mürzl, Wolf-Dieter Lienhart, Gernot Kunz, Karina Eva Hauer, Susanne Grube, Tamara Schenekar, Luisa Fernanda Trivino Cely, Susanne Dolezahl, Daniela Maeda Takiya, Luiz Antonio, Bianca Winter, Rodney Ramiro Cavichioli, Michael Fercher and Cornelia Mähr.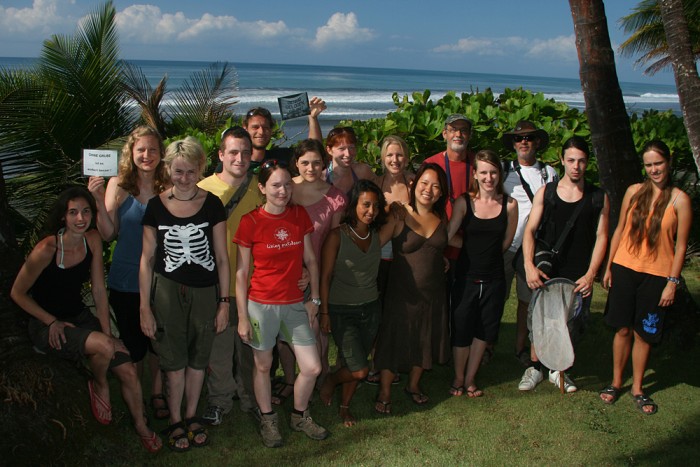 Costa Rica 2010
Back from my first three weeks lasting, guided Costa Rica tour. Highlights 2010 where: Scarlet macaws, Howler-, Squirrel-, Spider- and Capuchinmonkeys, Tamandua, Pecari, Quetzal, Uropygi and Goldbeetle. Participants (from left to right): Peter Horak, Franziska Anderle, Laura Pabst, Helmut Kaiser, Franziska Maier, Johannes Gepp, Magdalena Steiner, Brigitte Komposch, Gernot Kunz, Barbara Emmerer, Leander Khil, Erwin Holzer, Katharina Geßlbauer, Christian Komposch, Maria Luise Spreitzer and Richard Kunz.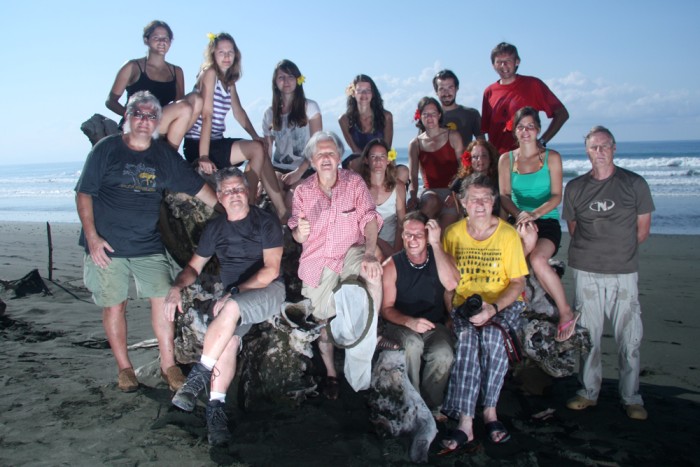 Older Material
Aktuelle Zikadenfotos sind jetzt online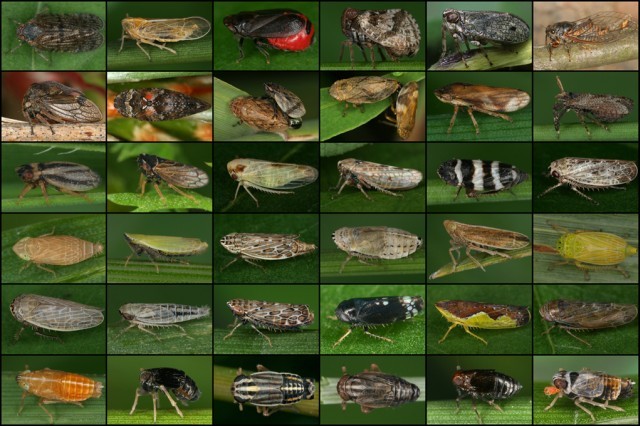 Die aktuelle Fotoartenliste gibt es hier zum Downloaden.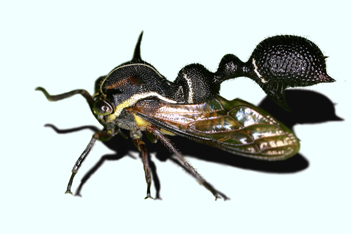 Neu: Fotos meiner Costa Rica Reise (8. bis 28. Mai 2006) bereits online in der Fotogalerie!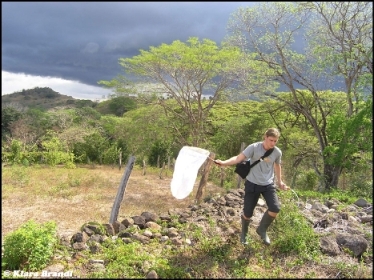 Auf "Zikadenpirsch" in las Cruzes, Costa Rica